Holly M. Fruehwald
I have seen recently many posts on social media where people have been talking about their 2019/decade in review and I think it is finally time for mine- I may be a few days late....
There has been a lot that has changed for me in this decade and I have accomplished things that I never even thought would be possible for me when this decade started. I have learned so many lessons over these last 10 years that has (hopefully) turned me into a great scientist along the way! I think it is important to reflect on our accomplishments because we work so hard for them, just as it is equally important to reflect on more challenging times that helped us grow. So here are some of my favourite growing moments in the past decade.
- I spent this whole decade as a scientist! That is pretty cool.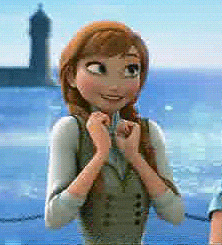 - I was the first person in my entire family to go to university.
- Graduating with my BSc in Chemistry!!! That is probably one of my top moments in the decade.
At my graduation
- My BSc was also one of the most challenging points of my decade. I was close to failing out of the program and giving up. I was feeling my lowest but I was determined that this was the only career for me, and I think it worked out for me, if I do say so myself.
Our final phys chem lab. Celebrating breakfast club style
- I started graduate school. Something I never though was possible for me at the beginning of the past decade.
- Transferred to my PhD and saw the beginning of all my dreams coming true. Also participated in 3MT which was the SCARIEST thing I've ever done!
- Met my wonderful tribe of friends who constantly support me and are my biggest cheerleaders.
- A lot of illnesses in my family happened in this decade that made it extremely hard to be away from home.
-I won a scholarship! This was pretty cool for me.
- Lost many many more scholarships than I could count.
-Taught at the college in my undergrad, which was an awesome experience.
- Have been fortunate to travel all over going to conferences. I have been able to visit new places, network, and meet new people. This includes co-organizing a conference and even winning a few awards at the conferences for my research.
-Finally been on vacations that have taken me outside the country.
- Fortunate that I attended a workshop at our school about academic twitter and made a profile. I have met SO many wonderful people through it and have gotten cool opportunities as well.
-Conquered (sort of) my fear of flying when I went to Japan. I am not great on airplanes and on our way there I was sure that I couldn't make it on a 13 hour plane ride and be so far away from home for so long. But I did it and had a blast! My top moment of the decade for sure.
I know this list was long- and hopefully you made it to the end. I wanted to document these memories in writing and with photos so I can look back in 10 years and remember all these things I have accomplished, along with all the failures and trials it took it get there.
Now that 2020 is finally upon us and we are starting a new decade there are some things that I have always wanted to make time for. So here are some of my resolutions for this year and this new decade.
- Work on work-life balance and set boundaries. Including spending more time with family and friends.
- Go on a vacation. I would love to go to Disney world! or backpack around Europe.
-Practice my academic writing.
-Publish as many papers as I can!
- Learn to sew.
- Finally get my divers license (I know, I'm like 10 years too late on this one - opps)
Finally, Happy New Year! I hope you reach all our goals in this year and spend time with the people that you love.